Endorsments
Here, Ray talks about some of the products that he actively uses and endorses.
CP Thornton HTL2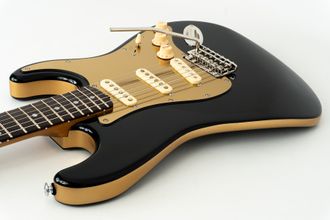 CP THORNTON HTL 2 GUITAR
Chuck Thornton makes some of the best musical instruments on the planet! So when Chuck called and said he wanted to build a guitar for me, well, I was completely beside myself! This is hands down the best Strat I've ever owned. Old growth Nootka Cedar boday, torrefied maple neck, Harmonic Design pickups, SuperVee bridge with Highwood saddles and Chuck amazing two-tone Hot Rod finish, all make this one very special guitar!
Thanks Chuck!
wic wireless
WiC Wireless Guitar System by PRA Audio
I've been a fervent believer in the superiority of cable over wireless forever. Well, there was a time in history when this ideology was unequivocally true. Then one day WiC happened and my life was forever changed. The two primary reasons I made the move to WiC Wireless are SIMPLICITY and SOUND QUALITY. You turn on the transmitter and receiver and they immediately pair up. The transmission frequency is continually optimized automatically. It's all battery powered and it comes with a double charger, and most importantly the WiC Wireless System sounds absolutely fantastic!  It's a complete no brainer.
Modern Vintage MVT64
MODERN VINTAGE MVT64
I love this MVT64 from Modern Vintage Guitars & Basses. This guitar is modeled after a 1964 Tele with a double bound period correct Alder body, torrefied maple neck, Indian Rosewood slab fretboard, bound neck, dual-action truss rod with access at the headstock, reverse control plate for easy volume swells, all with top-notch craftsmanship all at a price that won't break the bank! Whether its rock, punk, country, blues, indie, polka or whatever, this guitar will feel right at home! Want more info about Modern Vintage Guitars? Send me a message at RayKainz@me.com and I'll fill you in on all the specs and how to get your hands on one of these beautiful guitars!
pete schmidt
PETE SCHMIDT GUITAR STRAPS
Pete Schmidt straps are all hand made using double-stitched three-ply high quality Peruvian leather that will last a lifetime. They're the only strap that has actually made me play better! Not kidding! These Pete Schmidt straps are so much more comfortable than the straps I was previously using and that extra level of comfort allowed me to be more focused on the music and less on why my shoulder was hurting.
Curt Mangan Strings
CURT MANGAN STRINGS
Curt makes the best strings. He makes them in Cortez, CO. While other string companies use the least expensive raw materials, Curt seeks out the best raw materials sourced here in the good ol' US of A. They sound better and last longer. What more do you want out of a guitar string? Curt Mangan is the only name in guitar strings for me.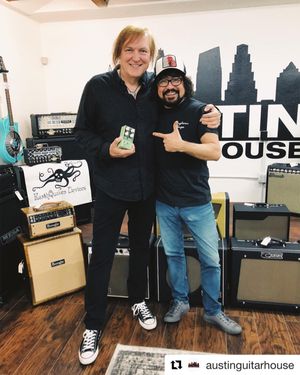 Wishbone italian dressing